---
What We Do
Start Your Dream Island Living Experience on Bird Key
When searching for the ideal vacation or permanent home, you're also searching for something deeply personal for your family. Beacon Home Design provides a wide selection of Bird Key custom home designs that ranges from contemporary coastal to a more traditional Floridian style.
Bird Key, FL is a gorgeous island community located on the Sarasota Bay, providing residents with breathtaking waterfront views and easy access to boating and water activities. The picturesque waterfront setting with its vibrant arts and culture scene make it an ideal place to call home for those seeking a high-quality, coastal lifestyle.
Our design team possesses zoning knowledge of the area and will work with you to create the custom home plan that fits your needs and mirrors your personal style. Our collaborative design process begins with uncovering each client's unique style preferences and plotting a course for a special and personalized home floor plan. More than just a blueprint, our design systems provide a 3D walk-through with customizations down to trim details.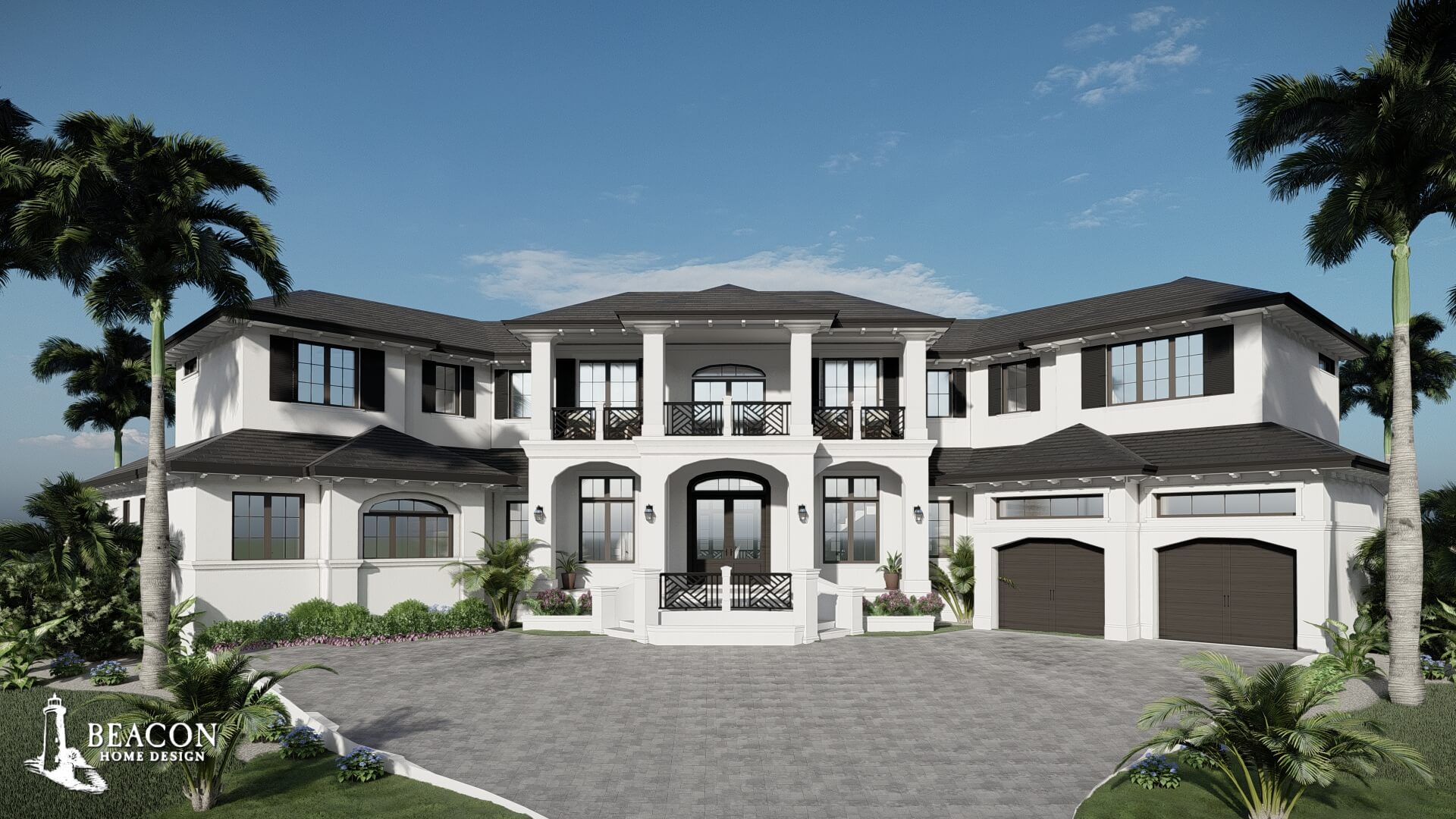 "AJ and his team have done a fantastic job designing our home in Anna Maria. His creativity and willingness to listen to us and make our design come to life has been a great experience. He is personable, easy to work with, and his experience helped us to design and build a very unique home just the way we envisioned it but do it very economically. We have worked with a lot of architects over time, but Beacon Home Design has exceeded our expectations in every way. Give them a call. We believe you will be glad you did."
- Barry W. | Satisfied Customer
"Competent, creative, efficient, flexible, and talented is how I would sum up Beacon Home Designer, AJ Barnard. AJ has designed hundreds of houses in the Manatee County area, mostly on Anna Maria Island. And the reason is clear, because his vision for a house that one would find most appealing comes to life in his drawing. Walk along any of the streets of the city of Anna Maria, and you will see a lot of his work. I highly recommend him."
- Doug D. | Satisfied Customer
About Us
About Bird Key Custom Home Design
Bringing beautiful homes to life in our community motivates us each and every day. And working with one of the finest custom home design teams in Bird Key should always provide a seamless experience of creating attractive form and excellent function. Transforming your ideas into reality is our expertise — we love providing a custom design that perfectly combines style and sophistication.
At Beacon Home Home Design, we create floor plans and details that reflect your passions in your life. Experience island living like never before with your dream custom home designer!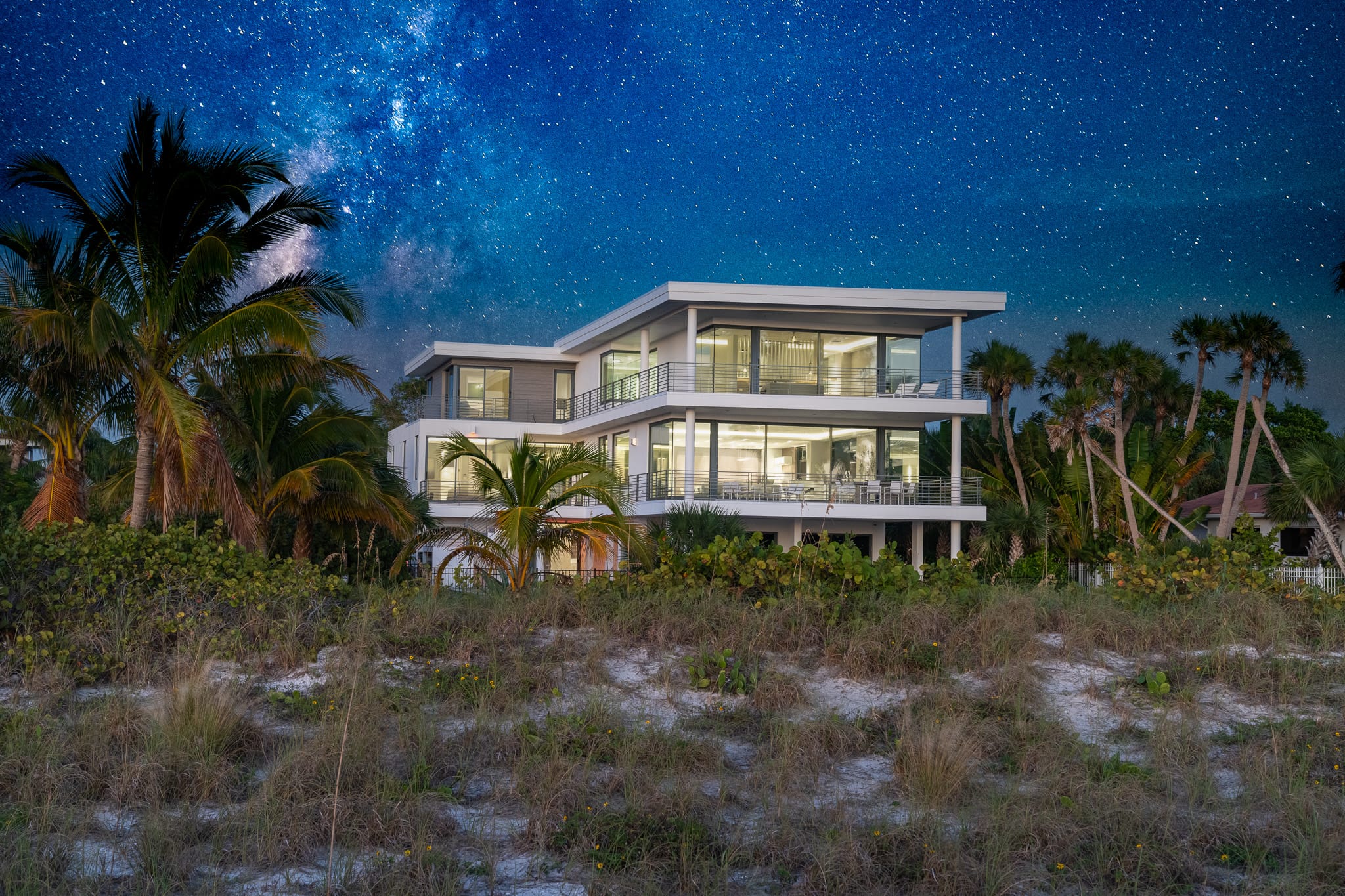 ---
Frequently Asked Questions
Who will I be working with at Beacon?
AJ Barnard, our principal designer, is a Manatee County native who values personal connection and hard work, meeting with every client that comes through our doors. Our Beacon team consists of several associates who are available throughout the entire process.
How much does a Bird Key Custom Home Design cost?
Our pricing varies based on the size of the home and the needs of the client; each client goes through an introductory call to discuss goals. After the call, we prepare your custom proposal.
Do you have builders and interior designers you work with regularly?
We have a fantastic network of local builders and interior designers. We enjoy helping our clients find the right match for their building project.
I'm looking for an architect near me – what other Florida regions do you service?
Beacon Home Design specializes in crafting custom homes throughout West Central Florida. Whether you're in Anna Maria, Bradenton, Longboat Key, Siesta Key, or neighboring areas within Manatee, Sarasota, and Pinellas counties, we're your go-to custom home designer and architecture firm. Our skilled design team excels at turning your dream home into a reality. With a keen eye for detail and a commitment to excellence, we'll design a home tailored precisely to your vision and needs. Contact us today to schedule your initial consultation.