---
What We Do
Start Your Dream Island Living Experience on Anna Maria
One of our favorite areas to design is Anna Maria Island. From the seven miles of sugar white sands, to the family friendly quiet beaches, superb local restaurants, and a tight-knit community feel; we understand why so many want to call Anna Maria Home. Whether it's to escape those chilly northern winters or all year round, it's a special place to live, work, and vacation. Our custom home designs always focus on both form and function when taking into account the island lifestyle. Ready to create your custom home on this little slice of paradise? Let's craft your dream home — together.
Our process begins with an in-depth Design Inquiry; where we discuss the elements of your lifestyle and preferences that help set the course of our design process. With a design portfolio that showcases a variety of architectural styles from Modern Contemporary to Low-country Traditional, we love to create and integrate styles that are customized to each client.
Our team strives to provide a seamless transition from design to build while coordinating with your builder of choice. No builder? No problem, we work with some of the best in the business.
We have had the privilege of creating award-winning coastal designs on beautiful Anna Maria Island, Longboat Key, Lido Beach, River District of Bradenton, Sarasota, and surrounding areas. We pride ourselves on providing the ultimate design experience for our clients. To discover what a Beacon Home Design collaboration can be like, contact us today.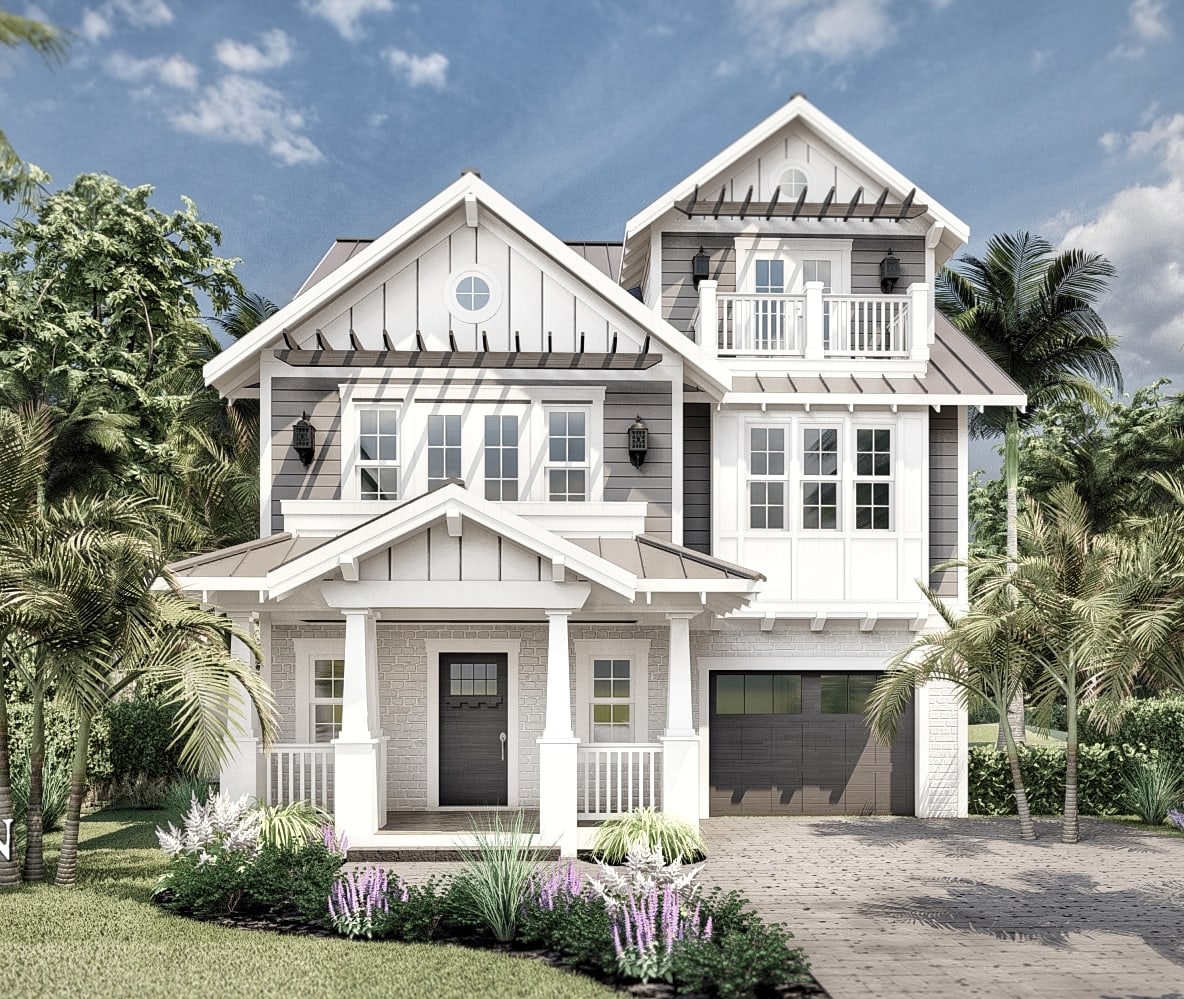 "AJ and his team have done a fantastic job designing our home in Anna Maria. His creativity and willingness to listen to us and make our design come to life has been a great experience. He is personable, easy to work with, and his experience helped us to design and build a very unique home just the way we envisioned it but do it very economically. We have worked with a lot of architects over time, but Beacon Home Design has exceeded our expectations in every way. Give them a call. We believe you will be glad you did."
- Barry White | Satisfied Customer
"Competent, creative, efficient, flexible, and talented is how I would sum up Beacon Home Designer, AJ Barnard. AJ has designed hundreds of houses in the Manatee County area, mostly on Anna Maria Island. And the reason is clear, because his vision for a house that one would find most appealing comes to life in his drawing. Walk along any of the streets of the city of Anna Maria, and you will see a lot of his work. I highly recommend him."
- Doug Duff | Satisfied Customer
About Us
Beacon Home Design
From coastal cottage flair to modern edge with function, Beacon Home Design is experienced in a wide variety of designs with one forte in common — precise customization. As an experienced custom home designer in Anna Maria, we continuously aspire to deliver a collaborative design process with our clients.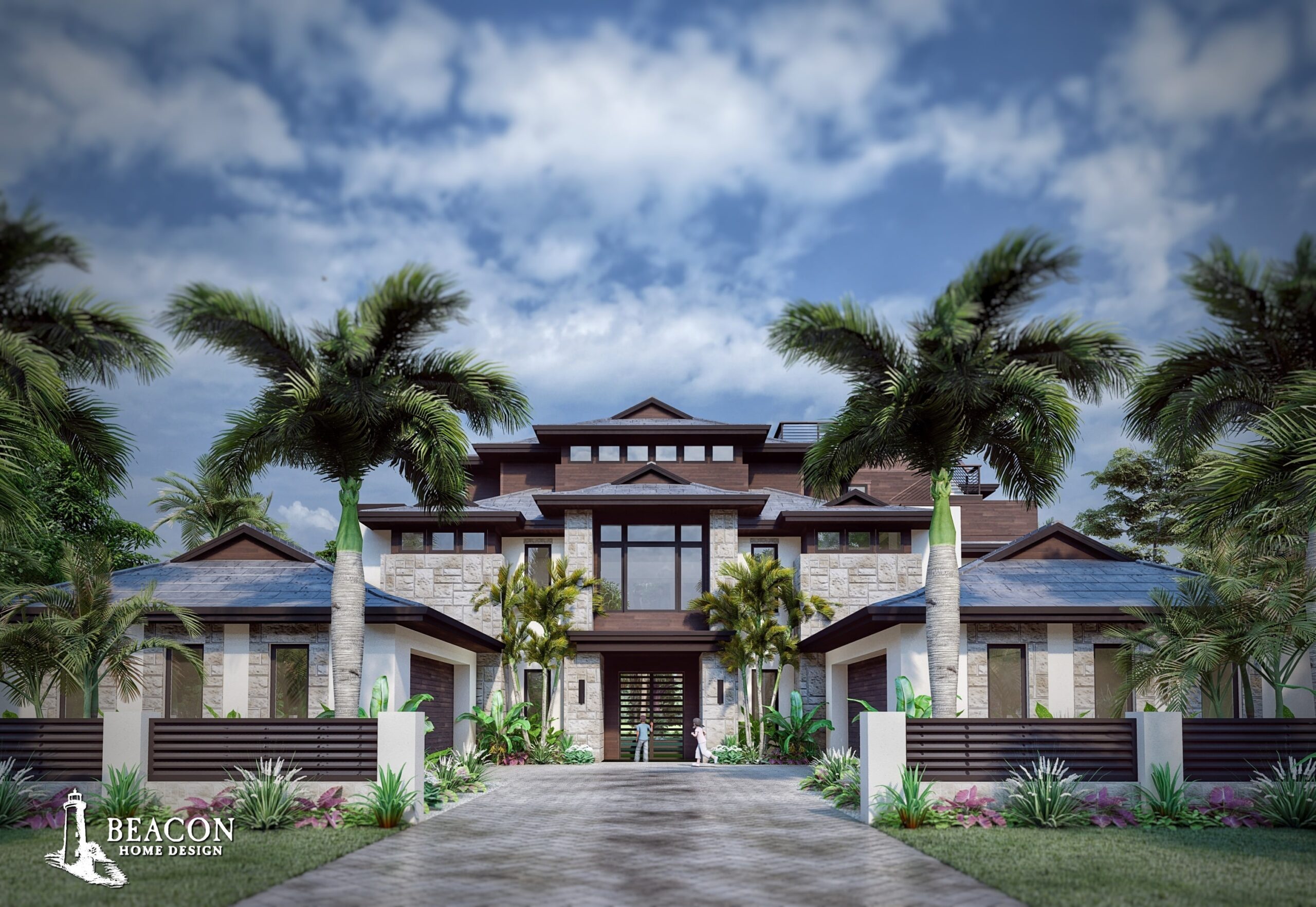 ---
Frequently Asked Questions
Do you have builders and interior designers you work with regularly?
We love working with various home builders and interior designers on the island. Once we set up your initial consultation and review the style you are looking to achieve, we can recommend a few designers and builders who specialize in your home's needs, style, and function.
Who will I be working with at Beacon?
Beacon Home Design was established in 2014 by Principal Designer and Manatee County Native, AJ Barnard. AJ values working with every client that comes through our doors, and we have a team that helps our clients move through the collaborative design process.
How much does an Anna Maria custom home design cost?
When you're looking to build in Anna Maria, having the right plans from the start is an invaluable asset before starting the building process. Contact us today to get a customized quote for the design plans based on the size and style of home you're looking to build.
I'm looking for an architect or architecture firm near me – what other Florida regions do you service?
Beacon Home Design specializes in crafting luxury custom home designs throughout Southwest Florida. Whether you're in coastal areas like Anna Maria, Longboat Key, Siesta Key, or neighboring areas within Manatee, Sarasota, and Pinellas counties; our luxury custom home design firm has varied experience throughout the region. Our skilled team of creatives excel at turning your dream home into a reality. With a keen eye for detail and a commitment to excellence, we'll lay the design foundation for your custom build for a home tailored precisely to your vision and needs. Contact us today to schedule your initial consultation.