---
What We Do
Start Your Dream Island Living Experience on Siesta Key
Siesta Key is a unique and beautiful place. Beacon Home Design recognizes that every client is looking for something specific and deeply personal in their home. Whether it's a contemporary coastal design or a more traditional Floridian style, our designers will work with you to create a home that fits your needs and reflects your style.
The best custom homes start with discussing our clients' lifestyles and needs — whether they want to be in the middle of the beach community or desire more privacy with an expansive estate. We believe that the design process should be a collaboration between client and designer; our mission is to construct a space in which you will immediately feel at home. We provide more than just a blueprint — we can walk you through our 3D floor plan and customize it down to trim details! If you're ready to start building your dream home in Siesta Key, FL, contact Beacon Home Design today.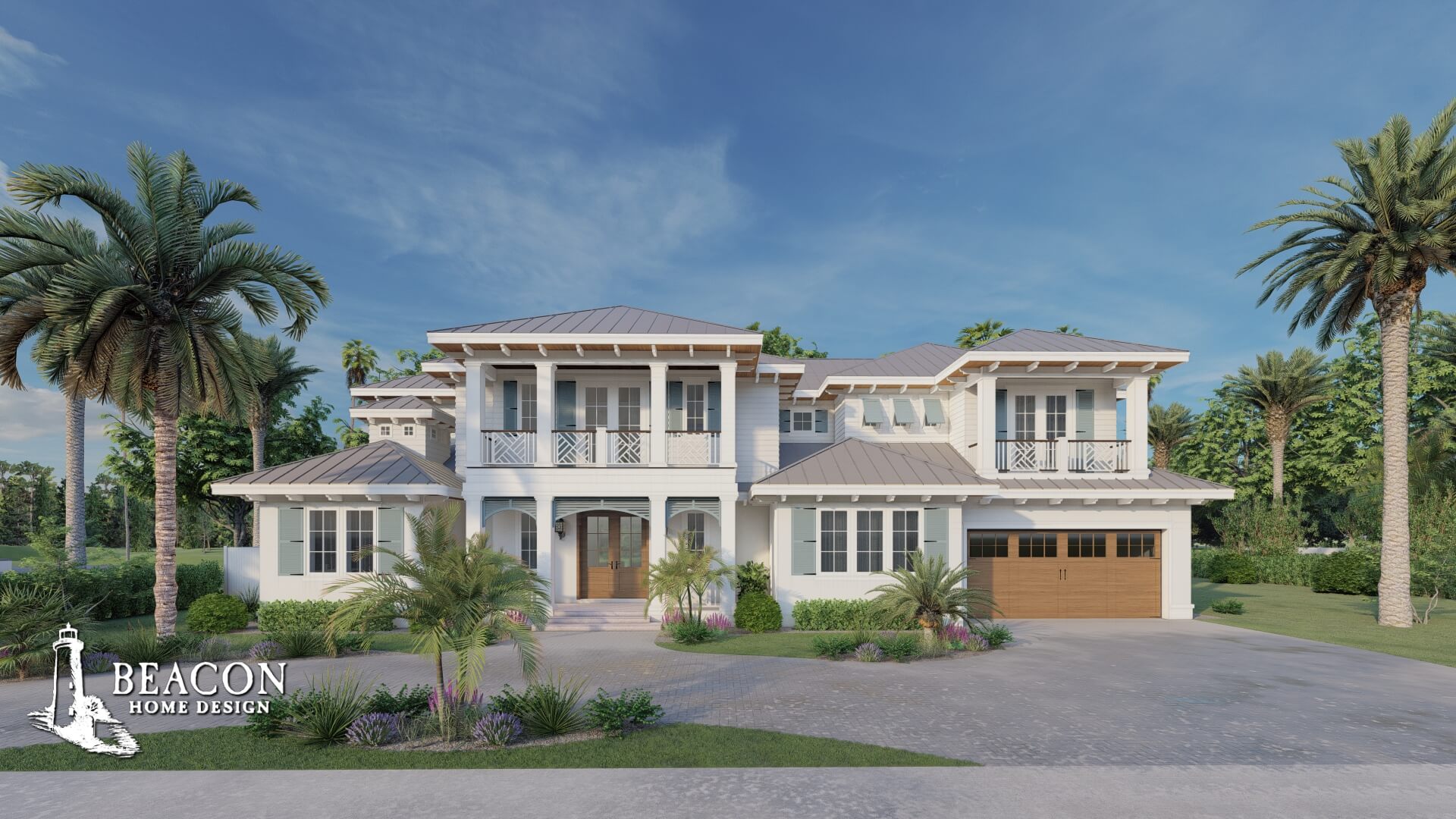 What Our Clients Love
About Siesta Key Custom Home Design
Working with the premiere custom home designer in Siesta Key should always reflect the best version of your ideals and aspirations. Siesta Key is home to the finest white sands, turquoise hues, and impeccable island amenities. Your home designing experience must reflect that community and your passion for life.
At Beacon Home Home Design, we create designs that reflect the passion for your lifestyle and work to create that in our community.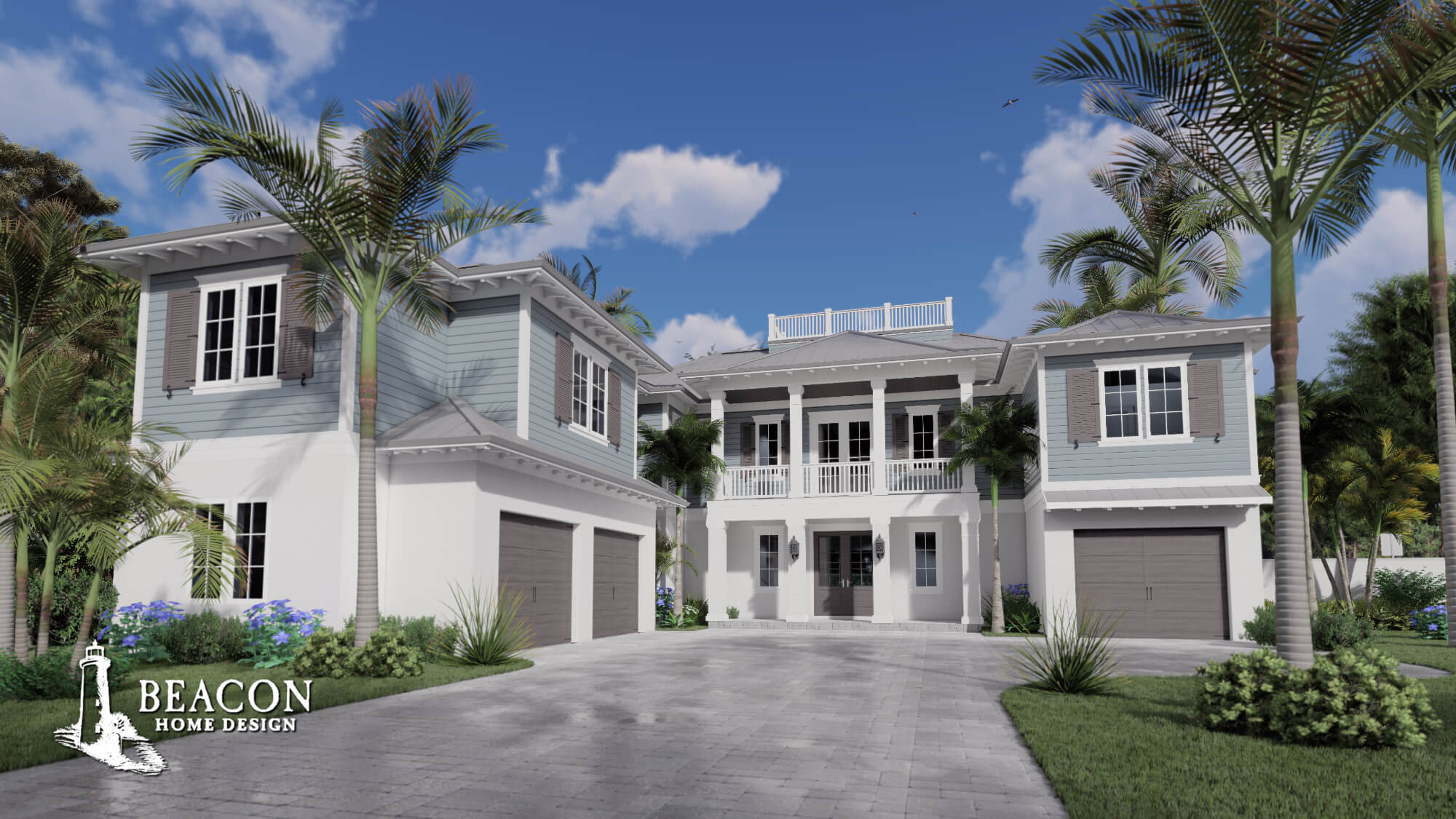 "AJ at Beacon Home Design provided a custom high-end residential design for our lot. He truly captured the look that we wanted with integrity and enthusiasm. AJ and his team made it an enjoyable experience, and we would definitely recommend Beacon Home Design to anyone looking to build a custom home."
- Beth | Satisfied Customer
"AJ and his team have done a fantastic job designing our home in Anna Maria. His creativity and willingness to listen to us and make our design come to life have been a great experience. He is personable, easy to work with, and his experience helped us to design and build a very unique home just the way we envisioned it but do it very economically. We have worked with a lot of Architects over time, but Beacon Home Design has exceeded our expectations in every way. Give them a call. We believe you will be glad you did."
- Barry | Satisfied Customer
---
Frequently Asked Questions
Who will I be working with at Beacon?
We have a talented team with several members available to you throughout the process. Our Principal Designer, AJ Barnard, is a native of Manatee County. He values meeting personally with every client that comes through our doors and working with them from start to finish.
I'm looking for a Home Designer near me — what other Florida regions do you service?
We've created beach house plans from elevated cottages to modern Bali-inspired homes all along the Gulf Coast. The regions we serve include Anna Maria Island, Bradenton, Longboat Key, Siesta Key, and the surrounding areas of Manatee, Sarasota, and Pinellas counties. We also work with clients across the United States, including Montana, New York, North Carolina, and Michigan.
Do you have builders and interior designers you work with regularly?
We have a fantastic network of local Home Builders and Interior Designers. We take pride in these working relationships and are happy to match our clients with their perfect pairing.
How much does a Siesta Key Custom Home Design cost?
Our pricing varies depending on the future homeowner's needs; each home design query goes through an Introduction Call to discuss design objectives and the process of creating a proposal.