---
What We Do
Begin Your Dream Living Experience in Sarasota
When searching for the right place to build your ideal vacation oasis or primary home, you're setting out on an adventure to craft something profoundly personal for your family. At Beacon Home Design, we understand that your vision for this next step in your life must be specifically elevated to your ideals, while also considering the site challenges and elevation appeal. We're excited to meet you, and to see what we can create together.
Sarasota, FL, is a gorgeous city off the Gulf of Mexico that is often ranked in America's top 10 places to live. With stunning beaches, various upscale shopping and dining options, and great weather, it's the perfect place to set roots and build a home. Our Sarasota Custom Home Design plans offer everything you need to create your personalized living space.
The Beacon Home Design team provides many Sarasota custom home design options ranging from contemporary coastal or transitional to a clean farmhouse aesthetic or traditional Floridian style. Our designers know the region well and will work with you and your family to find the architectural design that reflects your style and fits your needs.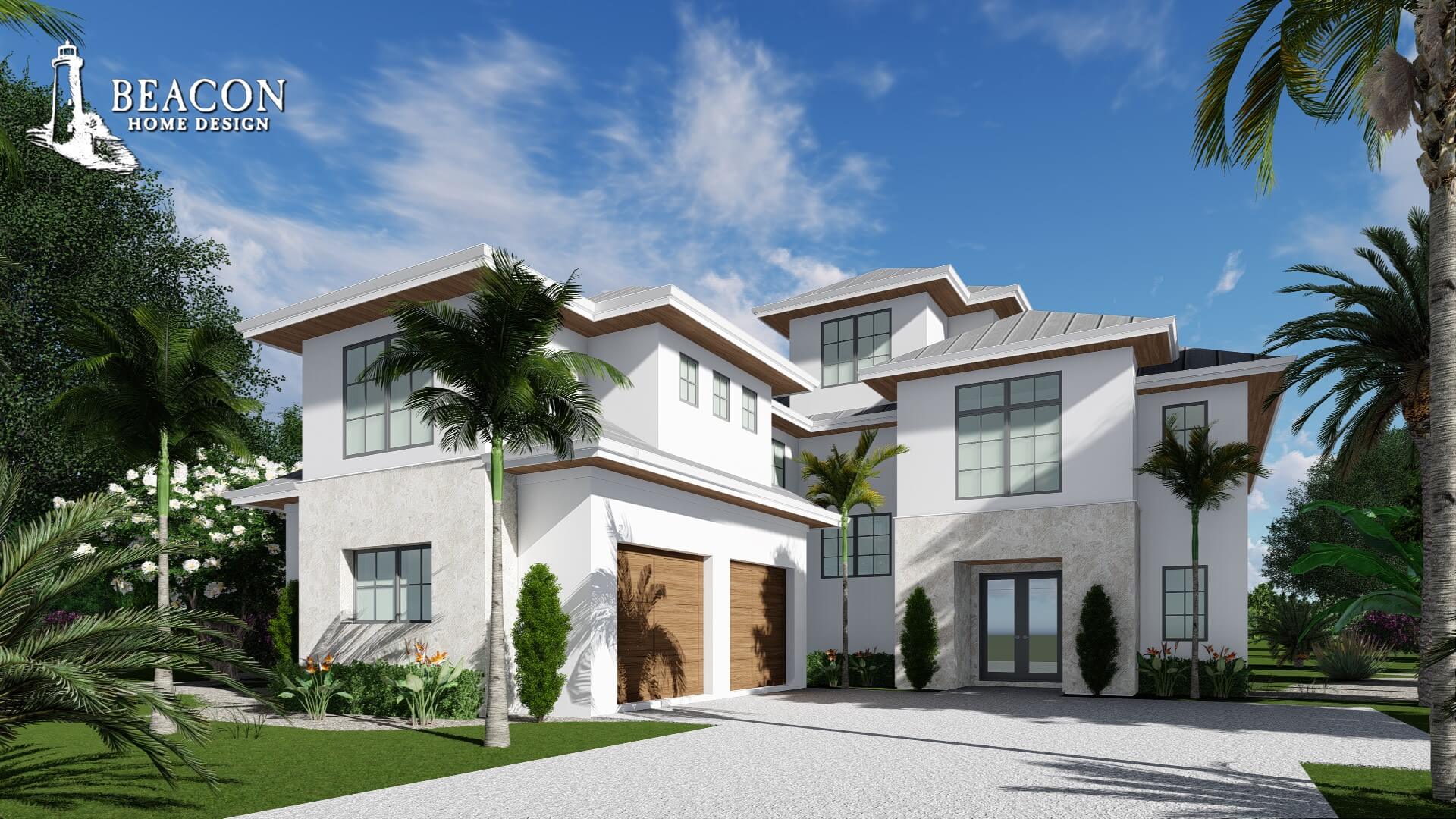 "A.J. and his team were a pleasure to work with. They were quick to respond to all of our questions and always provided excellent design advice. Working with them from out of state was easy and painless. Thanks to A.J., we will soon have a beautiful new home. I highly recommend Beacon and would use them as again! "
- Amy Q. | Satisfied Customer
"AJ has worked with many of my clients as well as me personally. He has a unique ability to get your ideas to life while making the process enjoyable."
- Jason | Satisfied Customer
What Our Clients Love
About Sarasota Custom Home Design
Bringing stunning homes to life in our community motivates us daily at Beacon. As one of Sarasota's finest custom home designers, working with our clients come first as we provide a seamless experience of creating an attractive form with exceptional function. Our collaborative design method starts with recognizing each client's unique preferences. As we offer more than just a blueprint, our team walks you through an intentional process and uses our design systems to provide a 3D walk-through with customizations down to trim details.
We are experienced in transforming ideas into reality — we love delivering a custom design that perfectly blends your needs with your wants for a truly stunning home design experience.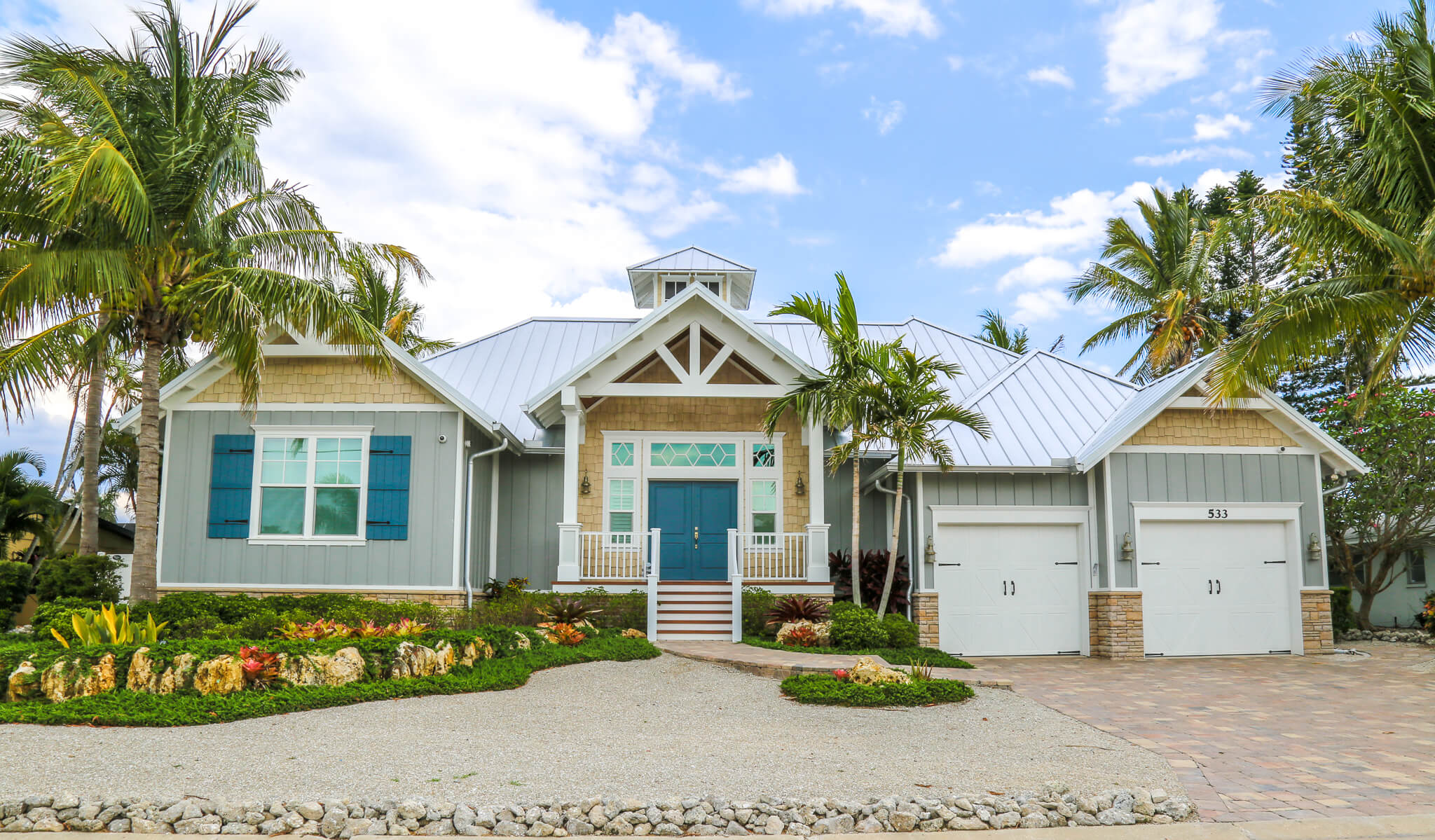 ---
Frequently Asked Questions
I'm looking for an architect or architecture firm near me – what other Florida regions do you service?
Beacon Home Design specializes in crafting luxury custom home designs throughout Southwest Florida. Whether you're in coastal areas like Anna Maria, Longboat Key, Siesta Key, or neighboring areas within Manatee, Sarasota, and Pinellas counties; our luxury custom home design firm has varied experience throughout the region. Our skilled team of creatives excel at turning your dream home into a reality. With a keen eye for detail and a commitment to excellence, we'll lay the design foundation for your custom build for a home tailored precisely to your vision and needs. Contact us today to schedule your initial consultation.
Who will I be working with at Beacon? 
AJ Barnard, our principal designer, is originally from Manatee County and truly values personal connection and hard work. He loves meeting with every client that comes through the Beacon doors, casting the vision for your project while our incredible team helps make the entire process seamless from start to finish.
How much does a Sarasota Custom Home Design cost?
At Beacon Home Home Design, our team provides floor plans and details down to the trim that reflects the best Floridian living. Our pricing depends on the size of the home, the customizations requested, and the client's needs. We walk through an introductory call to discuss the plans with every client. After that initial call, our team will prepare your custom proposal.
Do you have builders and interior designers you work with regularly?
We maintain an excellent network of home professionals, including interior designers and local builders. We enjoy finding the right match for our clients and their building projects!
Contact us today to start working on your Sarasota Custom Home Design!