---
What We Do
Fort Myers Custom Home Design- Living the Gulf Coast Dream
At Beacon Home Design we know clients want a design that focuses not just on form and function, but on their own distinctive and  personal style. Whether it's modern coastal or a classic traditional Florida cottage, our design team works to create the perfect custom Fort Myers home design that embodies the Florida lifestyle.
What are some of the perks about living in  Fort Myers, FL ? The city of 80,000 plus resident offers a relaxed, beachy atmosphere with all the top outdoor recreation from boating and fishing to  golfing. Lifestyle is one of  the top considerations in our design process for a luxury custom home. From the community feel of beach living, to a more expansive private estate our design process becomes a collaboration with our clients; our core mission is to create a space that feels like an extension of them.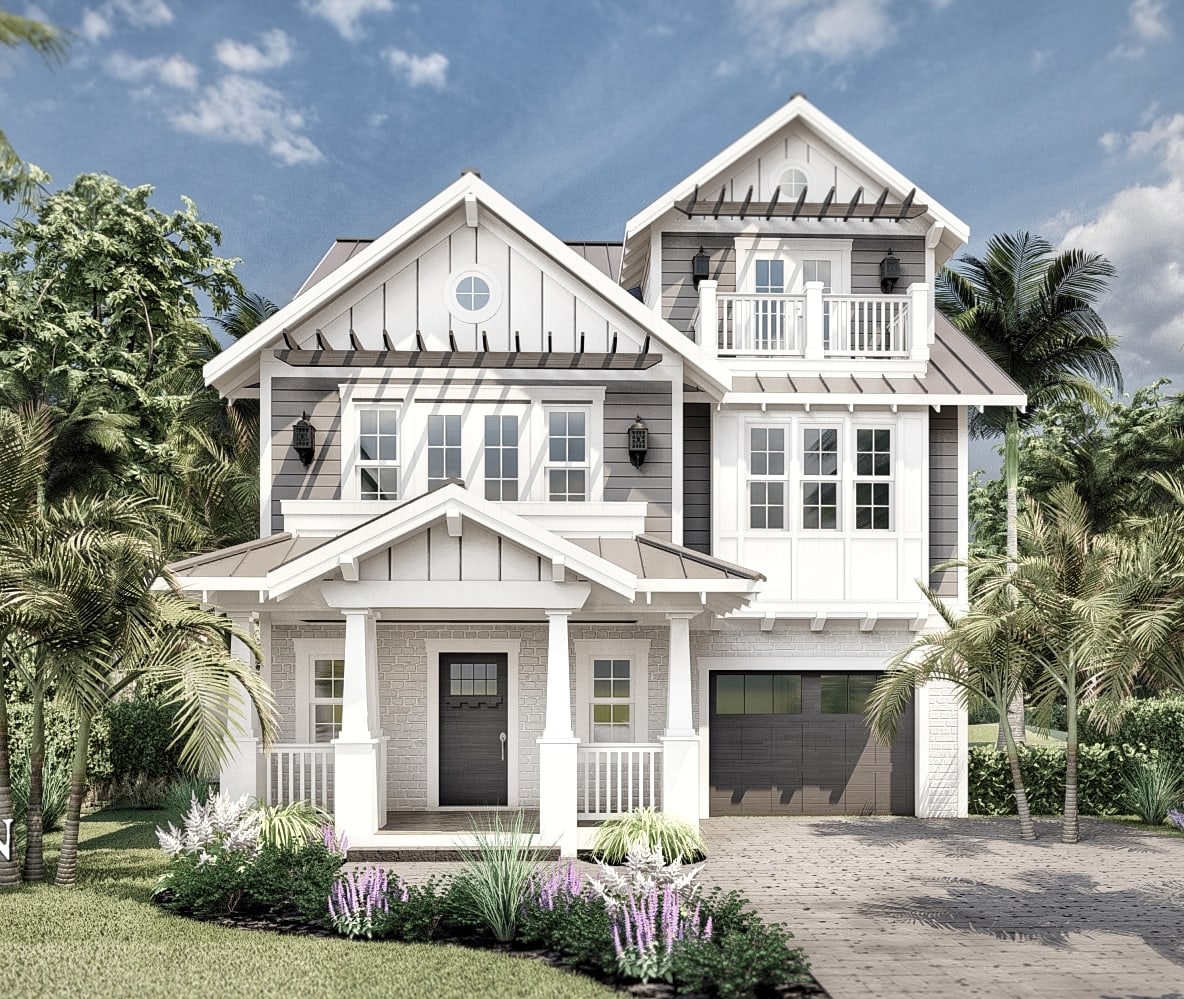 "AJ and his team have done a fantastic job designing our home in Anna Maria. His creativity and willingness to listen to us and make our design come to life has been a great experience. He is personable, easy to work with, and his experience helped us to design and build a very unique home just the way we envisioned it but do it very economically. We have worked with a lot of architects over time, but Beacon Home Design has exceeded our expectations in every way. Give them a call. We believe you will be glad you did."
- Barry W. | Satisfied Customer
"AJ at Beacon Home Design provided a custom high-end residential design for our lot. He truly captured the look that we wanted with integrity and enthusiasm. AJ and his team made it an enjoyable experience, and we would definitely recommend Beacon Home Design to anyone looking to build a custom home."
- Beth | Satisfied Customer
What Our Clients Love
About Fort Myers Custom Home Design
With crystal blue waters and endless sunshine, Fort Myers is the perfect escape from the winter blues.
If you're ready to begin the process of building your dream home in Fort Myers, FL, we'd love to set up an exploration call.  Working with a luxury custom home designer in Fort Myers should always incorporate unique details and spaces for your home.
We supply more than just a blueprint — using cutting edge design software, we can walk you through 3D floor plans, and detailing.  Ft. Myers is a fabulous ocean community that checks all boxes for Florida Living- making it clear why so many people are eager to call this community home.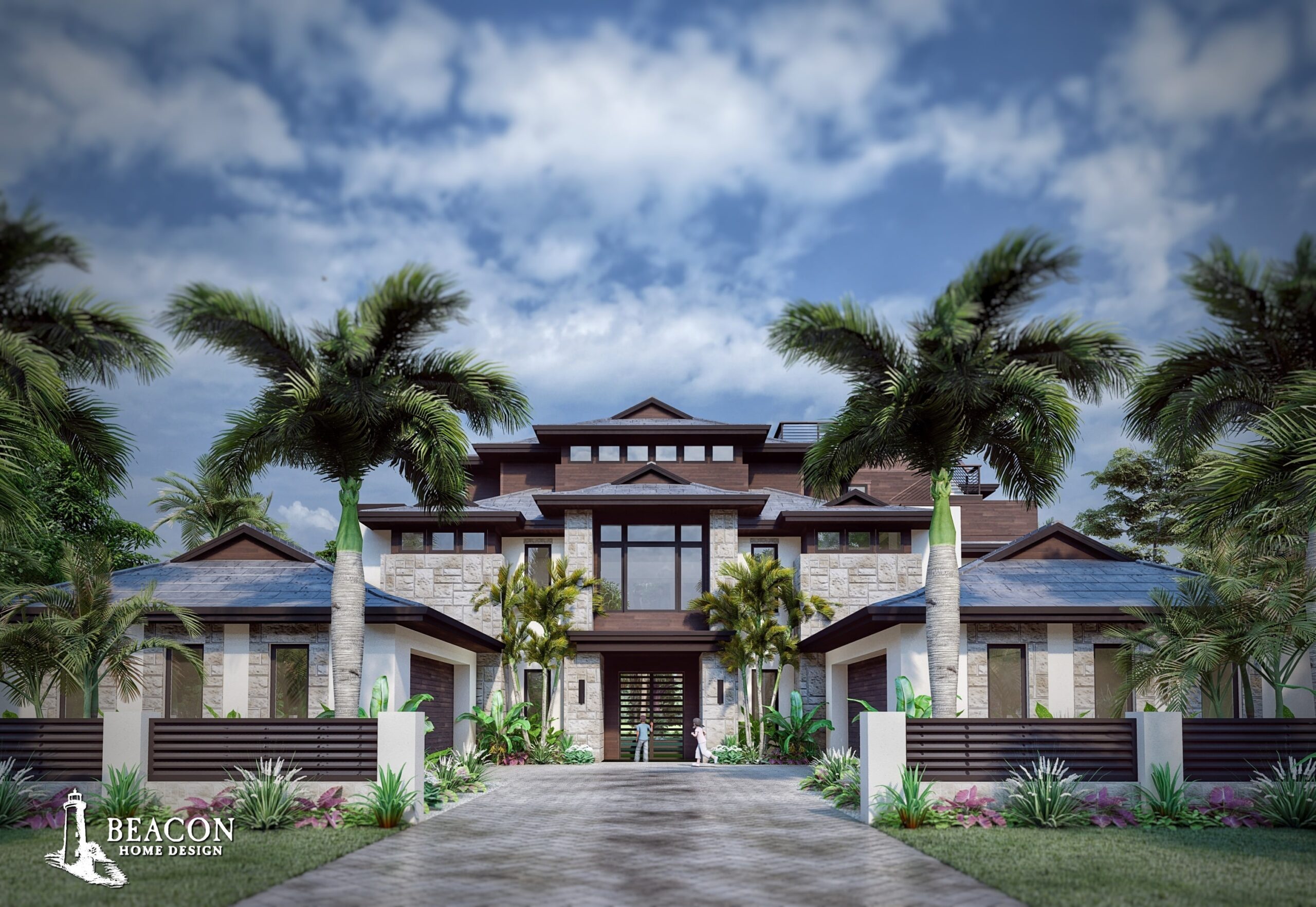 ---
Frequently Asked Questions
Who will I be working with at Beacon?
Our Chief Architectural Designer AJ Barnard leads the design process, and the Beacon Home Design team works hand in hand with local Structural Engineering firms to create location specific plans. AJ delivers unparalleled services to guarantee that each client receives personalized attention from design conception to the final delivery set of plans.
I'm looking for an architect or architecture firm near me – what other Florida regions do you service?
Beacon Home Design specializes in crafting luxury custom home designs throughout Southwest Florida. Whether you're in coastal areas like Anna Maria, Longboat Key, Siesta Key, or neighboring areas within Manatee, Sarasota, and Pinellas counties; our luxury custom home design firm has varied experience throughout the region. Our skilled team of creatives excel at turning your dream home into a reality. With a keen eye for detail and a commitment to excellence, we'll lay the design foundation for your custom build for a home tailored precisely to your vision and needs. Contact us today to schedule your initial consultation.
How much does a Fort Myers Custom Home Design cost?
At Beacon we spend time to discuss design goals and set a path for schematic design, each custom home is assessed and a proposal is drafted based on these specifics.
Do you have builders and interior designers you work with regularly?
We work with a tremendous network of local Builders and Interior designers. We take pride in providing our clients options in building professionals that would be complementary to their design project.