---
What We Do
Start Your Dream Living Experience
When you're searching for the right place to build your ideal vacation oasis or primary home, you're setting out on an adventure to craft something profoundly personal for your family. Naples, FL, is a gorgeous town off the Gulf of Mexico. With stunning beaches, the Naples Pier, various upscale shopping and dining options, and great weather to match, it's the perfect place to set roots and build a home. Our Naples Custom Home Design plans offer everything you need to create your personalized living space.
The Beacon Home Design team provides many Naples custom home design options ranging from contemporary coastal or transitional to a clean farmhouse aesthetic or traditional Floridian style. Contact us to schedule a discovery call on a custom design or modified plan options.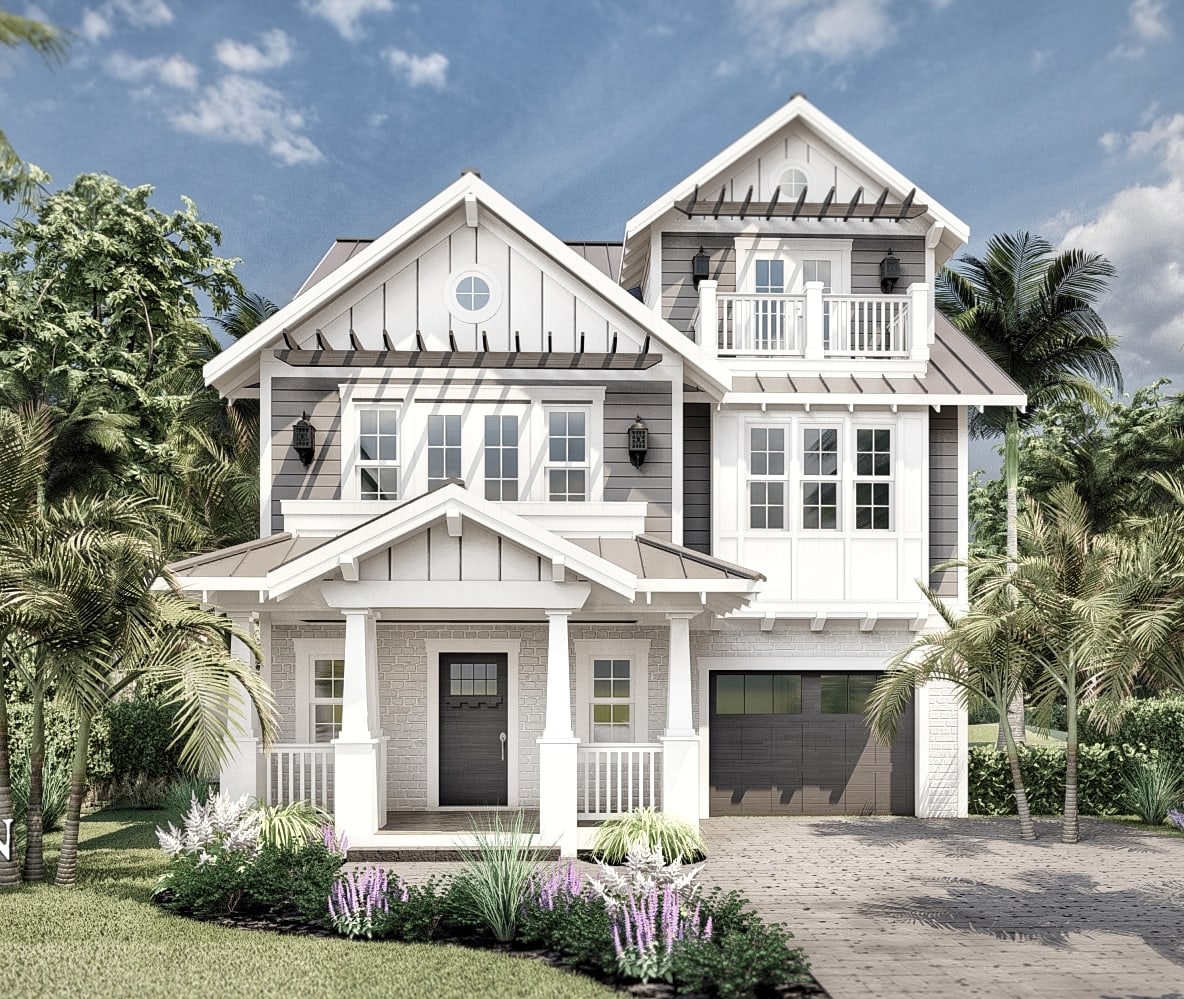 "A.J. and his team were a pleasure to work with. They were quick to respond to all of our questions and always provided excellent design advice. Working with them from out of state was easy and painless. Thanks to A.J., we will soon have a beautiful new home. I highly recommend Beacon and would definitely use them again!"
- Amy Q. | Satisfied Customer
"AJ has worked with many of my clients as well as me personally. He has a unique ability to get your ideas to come to life while making the process enjoyable and fun."
- Jason | Satisfied Customer
What Our Clients Love
About Our Naples Custom Home Design
We are passionate about creating luxury custom homes and pride ourselves on providing an exceptional experience for our clients.  Custom home design in Naples should always provide a seamless experience of creating an attractive form with superior function. Our collaborative design process starts with identifying each client's unique preferences. We offer more than just a blueprint, our cutting edge design process provides an enhanced  3D walk-through experience.
Keeping in mind a quality custom design works with the landscape, we enjoy working in coastal areas like Naples to provide luxury home design.
At Beacon Home Design, we provide floor plans and details down to the trim that reflects the best of Floridian living. Experience a premier Naples home design process with your dream custom home designer!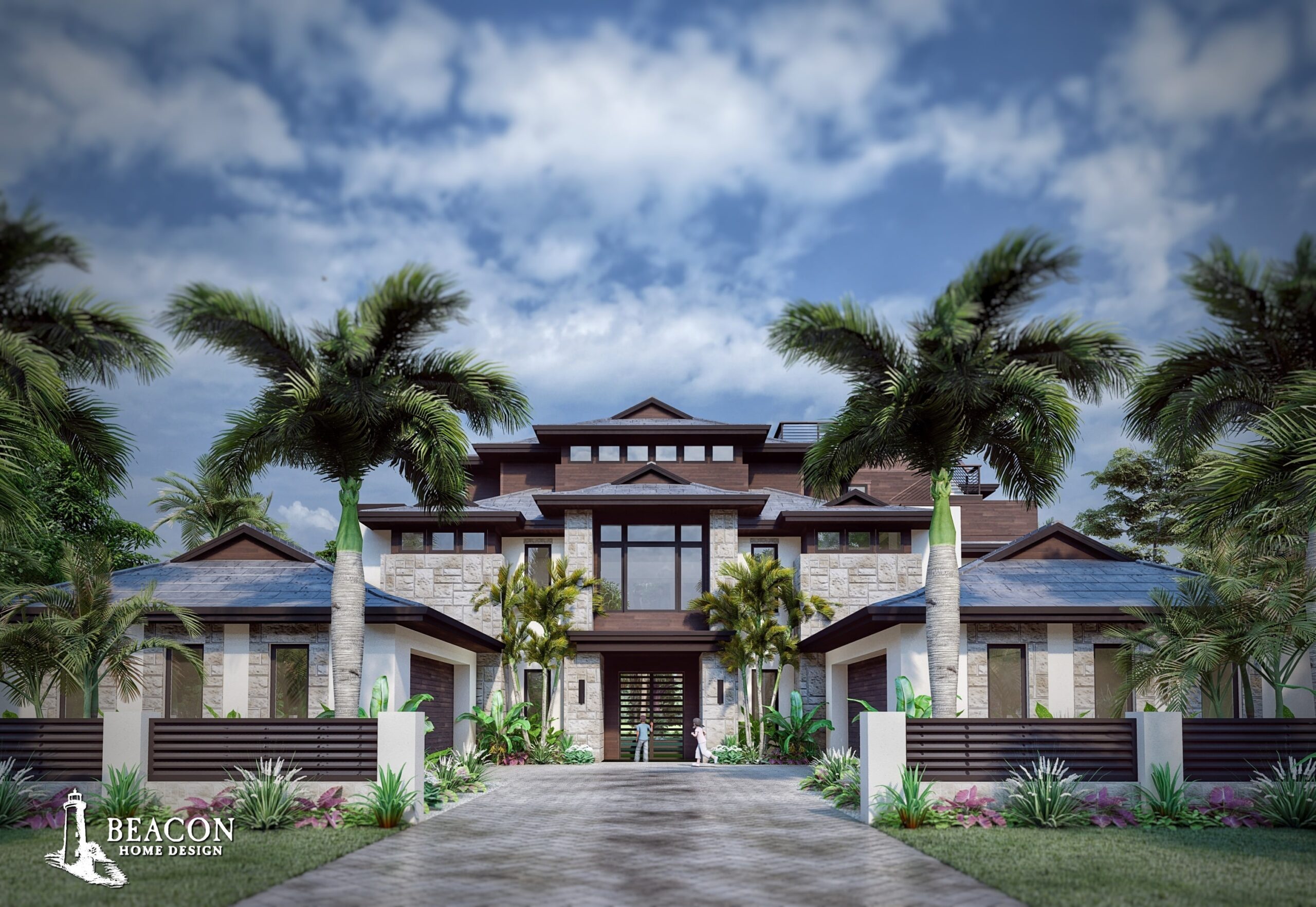 ---
Frequently Asked Questions
I'm looking for an architect or architecture firm near me – what other Florida regions do you service?
Beacon Home Design specializes in crafting luxury custom home designs throughout Southwest Florida. Whether you're in coastal areas like Anna Maria, Longboat Key, Siesta Key, or neighboring areas within Manatee, Sarasota, and Pinellas counties; our luxury custom home design firm has varied experience throughout the region. Our skilled team of creatives excel at turning your dream home into a reality. With a keen eye for detail and a commitment to excellence, we'll lay the design foundation for your custom build for a home tailored precisely to your vision and needs. Contact us today to schedule your initial consultation.
Who will I be working with at Beacon?
Our Chief Architectural Designer, AJ Barnard leads the design process, and the Beacon Home Design team works hand in hand with local Structural Engineering firms to create location specific plans. AJ delivers unparalleled services to guarantee that each client receives personalized attention from design conception to the final delivery set of plans.
How much does a Naples Custom Home Design cost?
At Beacon we spend time to discuss design goals and set a path for schematic design, each custom home is assessed and a proposal is drafted based on these specifics.
Do you have builders and interior designers you work with regularly?
We have a wonderful network of interior designers and local builders. We enjoy pairing our clients with the right match for their building projects!
Contact us today to start working on your Naples Custom Home Design!