---
What We Do
Start Your Dream Living Island Experience on St. Pete Beach
Are you envisioning your St. Pete Beach Custom Home Design? We'd love to craft your dream home — together ! St. Pete Beach is located in a fabulous barrier island community just off the mainland of Saint Petersburg. The town has a population of approximately 10,000, making it a prime location for those looking for a winter escape. Some of the incredible features of living here include miles of celebrated white sandy beaches, sunshine almost 365 days a year, and delightful restaurants and shops.
During our design process we discuss preferences and goals for a St. Pete Beach design concept. We always strive to help realize the vision from initial consultation to final delivery. Whether working with challenging zoning restrictions or with Department of Environmental Protection our team offers our clients a seamless luxury home design experience.
Our award-winning coastal designs are featured throughout Sarasota, Anna Maria Island, and surrounding areas. Contact us today to start your Beacon home collaboration!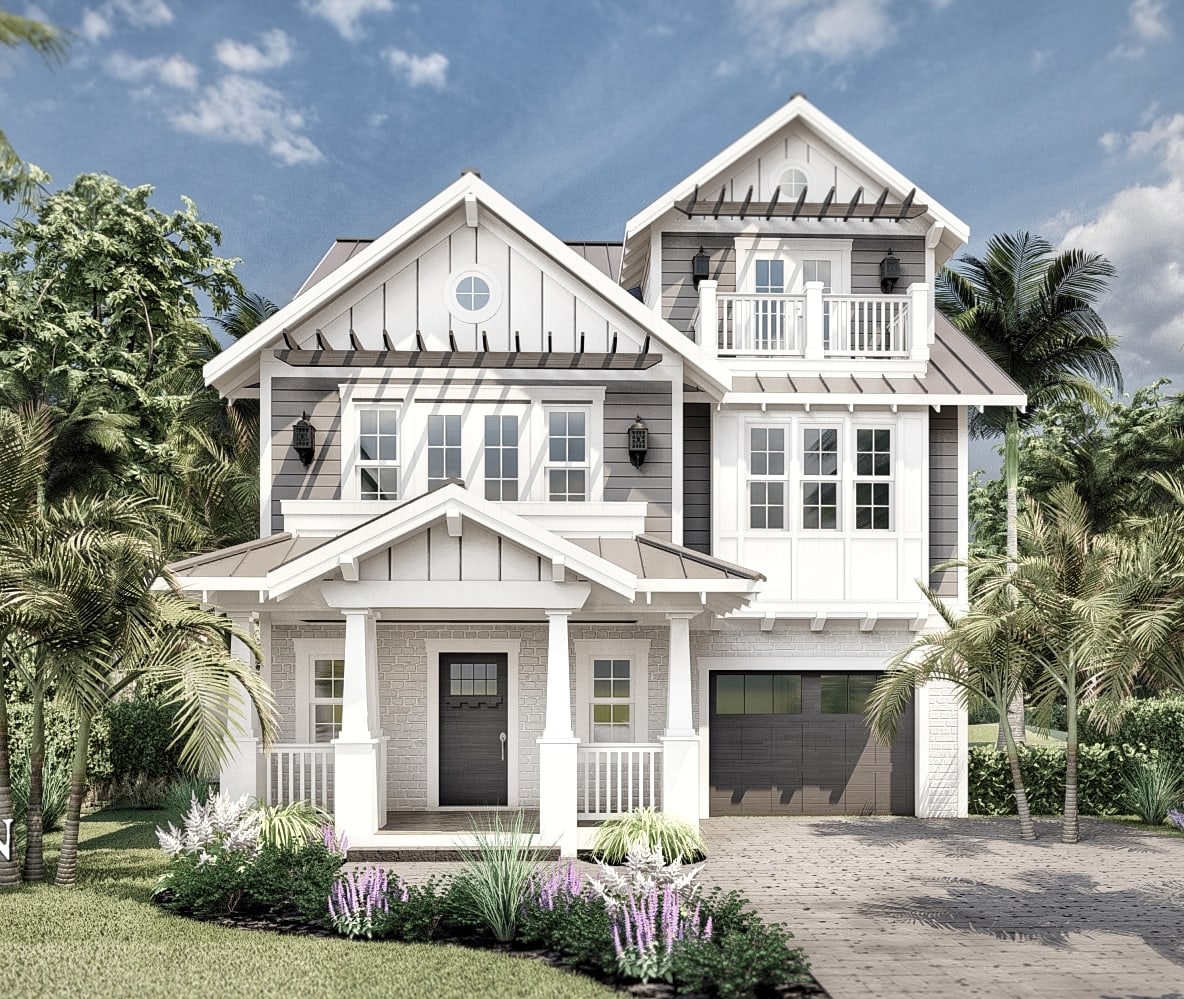 "My wife Deneen took a sketch and floor layout to A.J. at Beacon Design. We were looking for a Key West-style home to build on Anna Maria Island. He and his team took the sketch and developed a set of plans for the home she desired. We only met with him twice and the remainder was done very effectively via the internet. They nailed it, with only two revisions, before we signed off the final version to give to the contractor to build. Could not have gone any better!"
- Scott & Deneen K. | Satisfied Customer
"Competent, creative, efficient, flexible, and talented is how I would sum up Beacon Home Designer AJ Barnard. AJ has designed hundreds of houses in the Manatee County area, mostly on St. Pete Beach. And the reason is clear, because his vision for a house that one would find most appealing comes to life in his drawing. Walk along any of the streets of the city of St. Pete Beach, and you will see a lot of his work. I highly recommend him."
- Doug D. | Satisfied Customer
What Our Clients Love
About St. Pete Beach Custom Home Design
Whether you're looking for a custom organic modern design,  coastal cottage, or a beach bungalow, at  Beacon Home Design we have experience with many different architectural style of design, while also delivering precise customization. Our team lives and works on Florida's Gulf Coast and we have over a decade of experience designing on several of it's barrier islands; from St. Pete Beach to Ft. Myers.  Our principal designer, AJ Barnard takes a specialized approach in understanding design goals and working with the natural landscape.
Contact us to explore options for  your St. Pete Beach house plans so you can enjoy everything the Florida lifestyle has to offer.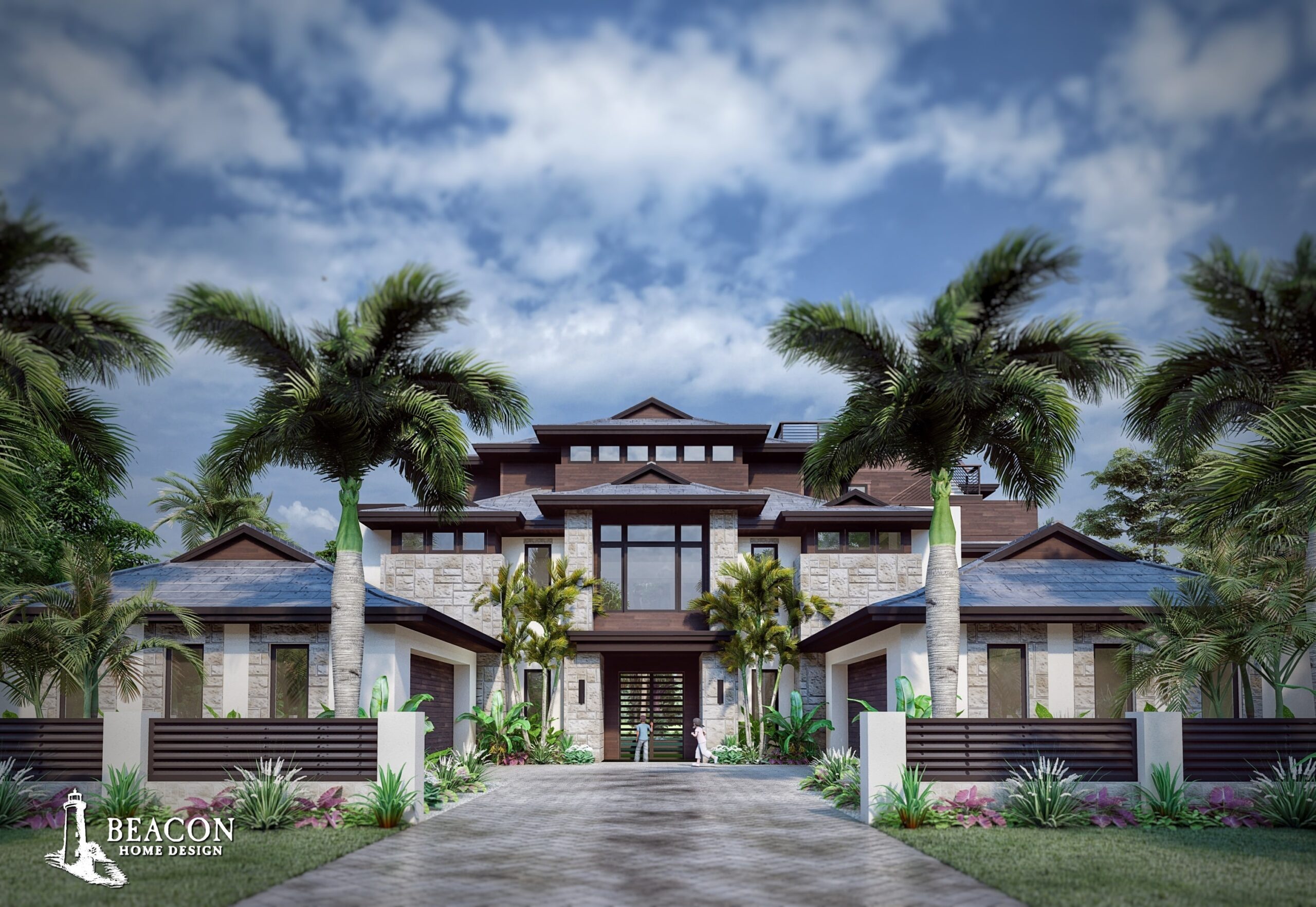 ---
Frequently Asked Questions
Do you have builders and interior designers you work with regularly?
We work with a tremendous network of local Builders and Interior designers. We take pride in providing our clients options in building professionals that would be complementary to their design project.
Who will I be working with at Beacon?
Our Chief Architectural Designer AJ Barnard leads the design process, and the Beacon Home Design team works hand in hand with local Structural Engineering firms to create location specific plans. AJ delivers unparalleled services to guarantee that each client receives personalized attention from design conception to the final delivery set of plans.
How much does a St. Pete Beach Custom Home Design cost?
When you're looking to construct your home in St. Pete Beach, having the proper plans is an invaluable asset before starting the process. Get a customized quote for the design plans based on the size and style of the home you're looking to build.
I'm looking for an architect or architecture firm near me – what other Florida regions do you service?
Beacon Home Design specializes in crafting luxury custom home designs throughout Southwest Florida. Whether you're in coastal areas like Anna Maria, Longboat Key, Siesta Key, or neighboring areas within Manatee, Sarasota, and Pinellas counties; our luxury custom home design firm has varied experience throughout the region. Our skilled team of creatives excel at turning your dream home into a reality. With a keen eye for detail and a commitment to excellence, we'll lay the design foundation for your custom build for a home tailored precisely to your vision and needs. Contact us today to schedule your initial consultation.